Use the form below to schedule a reading or healing. Sunday and Monday may be possible depending on availability. Please call or come in to the studio to inquire. Past Life Quantum Healing Hyponosis Regressions must be scheduled through the studio. 
Choose the reading / healing
Choose the reader / healer
Select a date. Only available dates will be selectable
Select a time. Only available times will be selectable.
Pay at checkout
You will receive email confirmation.
Thank you!
---
We offer these services:
Leigh and Mary
Leigh and Mary have spent a lifetime healing and learning. The tools and modalities they offer are based on intuitive guidance unique to the individual client. Services include but are not limited to the following. Intuitive reading, energy work, breath work, sound work, reiki, magnetic healing, shamanic and drumming work, forgiveness practices and, inner child work. They currently work as a team and sessions are 1/2 hour for $100.00
30 minutes for $100 
5 hour Past Life Quantum Healing Hyponosis Regressions $333
---
Vanessa Lynne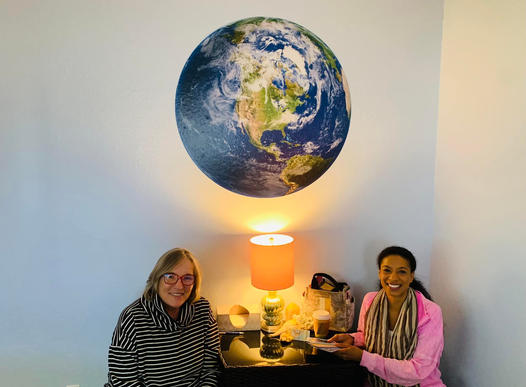 All sessions include psychic and intuitively channeled information.  Tuesdays from 10-1:30 and 2:30 to 4:30
15 minute oracle reading for $50 (Specify General or Love and Relationship)
30 minutes for $75
60 minutes fo $150 
---