Use the form below to schedule a reading or healing. Sunday and Monday may be possible depending on availability. Please call or come in to the studio to inquire. Past Life Quantum Healing Hyponosis Regressions must be scheduled through the studio.
Choose the reading length: 15 min, 30 min or 60 min
Select a date and time of your reading. Only available times will be selectable.
You will receive email confirmation.
Thank you!
---
Leigh and Mary
Leigh and Mary have spent a lifetime healing and learning. The tools and modalities they offer are based on intuitive guidance unique to the individual client. Services include but are not limited to the following. Intuitive reading, energy work, breath work, sound work, reiki, magnetic healing, shamanic and drumming work, forgiveness practices and, inner child work. They currently work as a team.
15 min: $50
30 min: $100
60 min: $200
5 hour Past Life Quantum Healing Hyponosis Regressions $333 by appointment
---
Vanessa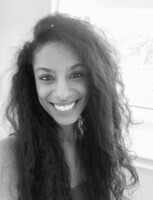 Vanessa Lynne is a natural-born psychic medium who received enhanced abilities as a result of recovery and healing from deep childhood traumas.
Her gifts include clairaudience (hearing voices / sounds), clairvoyance (sights / images) , clairsentience (feelings), claircognizance (knowing) and spiritual empathy. 
Services: Psychic Mediumship, Empathic Channel, Intuitive Oracle Card Readings, Psychic Life/Love/Spiritual Guidance
15 min: $50
30 min: $75
60 min: $150
120 min: $300
---